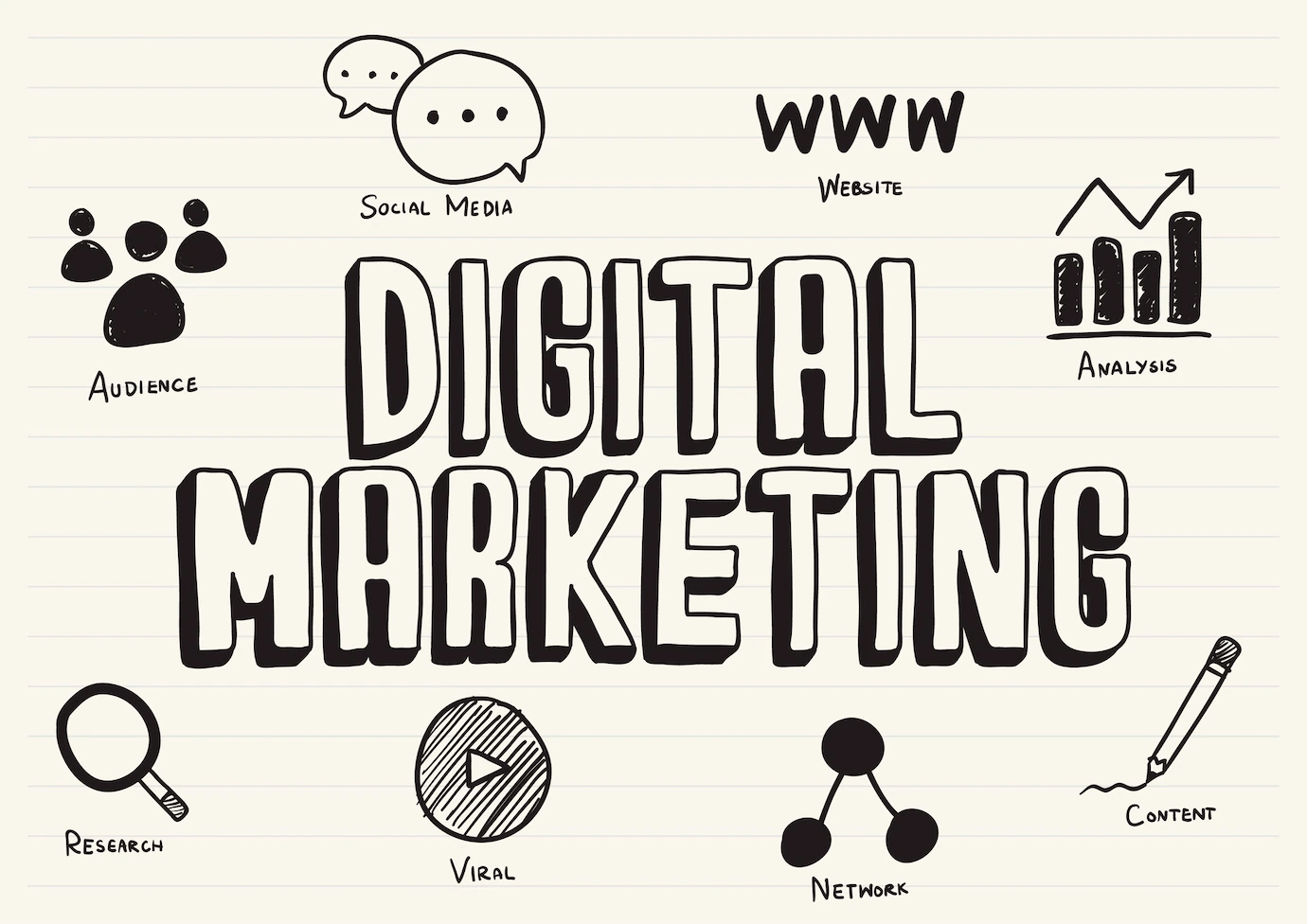 If you're a small business, you can now compete with large brands and corporations through the use of digital marketing.
According to Gartner, there will be 26 billion connected gadgets by 2020. Personalized email offers are a powerful way to increase repeat sales.
These emails can reach prospects' inboxes and capture their attention. Digital marketing can also help improve ROI.
If you're interested in learning more about digital marketing, read on to discover some of the benefits.
Your website is the main salesman in the world of digital marketing. Most activities are aimed at driving the right kind of users to your website so that they can learn more about your company.
Hiring the services of a professional web developer can help you create a good website that will draw customers in.
And, when it comes to email marketing, six out of ten people find it very effective. Here's why. It's all about the customer.
You can reach an unlimited number of customers by using digital marketing. Instead of spending thousands of dollars on TV ads, you can invest your money in more targeted marketing.
Moreover, digital marketing allows small businesses to reach a larger number of customers than traditional methods.
Your customers can interact with your brand anytime they want, wherever they are, without leaving their homes.
In short, digital marketing makes it possible for even the smallest businesses to compete with big brands.
A huge benefit of digital marketing is that it allows marketers to target their audience.
It provides information on the interests of users, which allows them to tailor their advertising to suit the needs of specific customers.
Using buyer personas can help marketers segment large groups of potential customers. They can then focus on targeting specific niches, such as those interested in products or services like theirs.
This makes it easier to convert leads into customers. So, if you're considering investing in digital marketing, you need to take advantage of these benefits! If you are looking for digital marketing services in UK, then you can contact us from here.
Digital marketing allows you to measure everything! From ad clicks to sales to ROI, everything can be measured.
Social networks and ad platforms make it easy to measure all of these. By measuring your ad campaign's results, you'll be able to determine which channels and methods are most effective.
Moreover, you'll be able to see how your marketing efforts are affecting your business.
This way, you'll have an idea of how to adjust your marketing strategies to maximize your ROI.
In addition to improving conversion rates, digital marketing also enables businesses to track and refine their efforts.
This helps improve the quality of leads and create more profitable campaigns. Digital marketing allows businesses to target specific audiences and connect with the highest quality leads.
This means that your leads are more likely to convert to customers. So, the benefits of digital marketing are indisputable.
You can now target specific demographics and market to them. And digital marketing makes it easier than ever to monitor and track the effectiveness of marketing campaigns.
Thanks to the power of the Internet, marketers can measure customer behaviour in real time, and then refine their campaigns accordingly.
Using attribution modelling, marketers can understand trends in customers' buying patterns and create better promotional efforts for these customers.
An Aberdeen Group study found that companies with strong alignment between marketing and sales achieve an annual growth rate of 20%.
Meanwhile, companies that lack such alignment suffer a 4% revenue decline. You can contact Code Wrap Solutions for these kinds of services.
By analysing customer behaviour and using digital marketing strategies, businesses can see how these changes affect their bottom line.
For example, an e-commerce website that sells women's clothing can focus on providing discounts on new purchases.
By offering discounts, these customers will become loyal brand advocates, spreading the word about your clothing line.
A higher conversion rate means more revenue for your business. Moreover, digital marketing allows you to compete better with your competitors.
In addition, digital marketing can help you outrank your competitors and gain more customers.
So, when it comes to digital marketing for small businesses, don't forget to take advantage of all the benefits that come with it.
As an entrepreneur, one of the benefits of Digital Marketing is the ability to measure consumer behaviour.
You can track website behaviour and campaign interactions to find the best way to reach your target market.
This allows you to tailor your campaign to the needs of your target audience. You can change and refine your campaign as necessary to meet consumer demands.
You can even host video ads on YouTube. And you can use social media accounts to promote affiliate links. The possibilities are endless!